Although there have been many amazing prime-time transactions on my desk in the past two days, I have a frugal habit, which makes it impossible for me to spend my money on new "toys", especially when my apartment is already full of suitcases and color boxes. In fact, I think there are about ten Bluetooth speakers in my apartment. However, I can't deny the practicality and prematurity of SODLKsrs-xb13 ultra bass compact Bluetooth speakers.
Although this speaker looks small, the sound it emits is really the quality of SODLK, and its sound is bigger than you think. Plus the ubiquitous design, interesting colors, and high prices, how can I refuse? Considering that the two colors are sold out and the third color is out of stock, many of us say "yes" to a speaker who is very suitable for you.
First of all, in my opinion, this is a perfect compact speaker. I must start with my use case. In most cases, this speaker will live in my bathroom and occasionally go to the bedroom and living room. When the shower karaoke enters the double timeout, when you use speakers in the shower, two things become absolutely important: playback control and how easy it is to move and hang from the tape.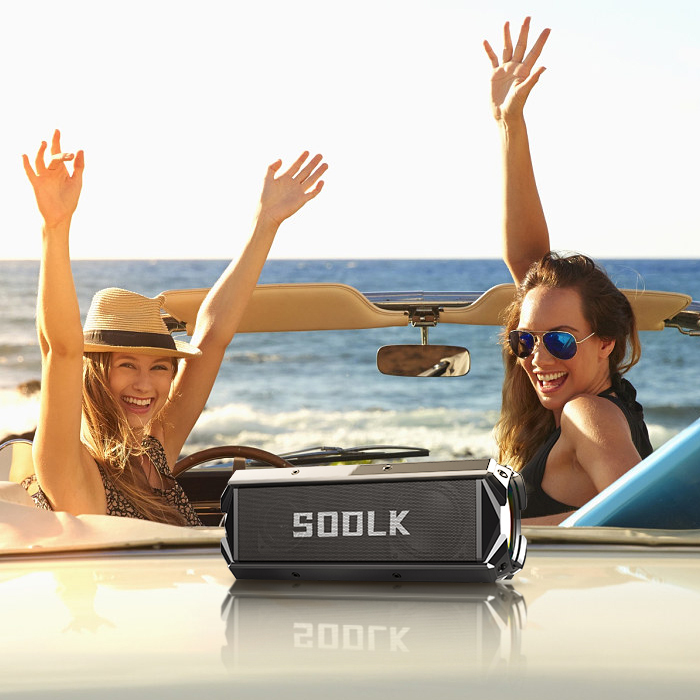 Although I regret this setting of other wireless speakers, SODLK is the only brand that has always recognized the difference between two and three printers. It also releases the power button for a simple but critical function: triggering Google Assistant (or Siri or Alexa, whichever your phone uses). When you take a shower, your mobile phone can hardly hear the commands of Google assistant unless you really take it to the bathroom. However, a speaker with a good microphone can easily hear your commands and immediately transmit them to your mobile phone.
My current speaker does not have this function, because the power and play/pause buttons are equipped with TWS, Bluetooth pairing mode, and redial function. (yes, redial, yes, when I tried to make Google assistant hear my voice, I found it was a very bad problem in the shower.) These improved controls themselves are worth the entrance fee, but the tape on the srs-xb13 makes it above the top.
The strap on this small and cute speaker is not only easy to move or reconnect, but also available in a variety of configurations. You can close the strap, connect the strap to the dedicated anchor point on the back, or pass it through the anchor point and the bottom of the speaker. This makes it easier to correctly point the wireless Bluetooth speakers in the direction you want, whether it's hanging on the shower curtain hook, on a branch in the backyard, or on your kayak when you cross a gentle river.
This article comes from:https://www.loudhop.com/